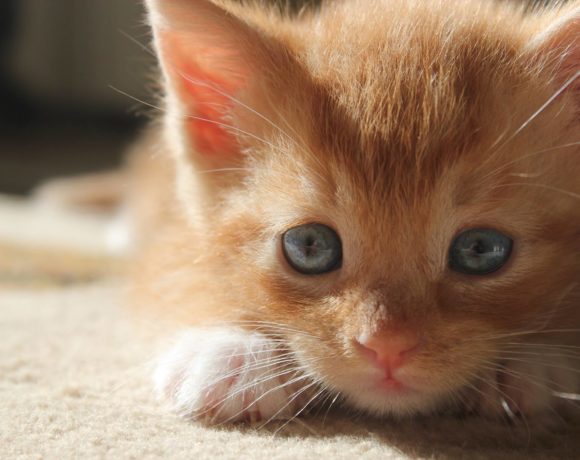 Why Should I
adopt a cat?
A cat makes a great companion – Cats are low maintenance, independent, loyal snugglers, hilarious entertainers, exceptional hunters, and great listeners.

You can save a cat's life – 860,000 cats are euthanized annually at shelters, especially black cats. Adopting opens up space to rescue more cats.

A cat can save your life – Cats lower blood pressure, calm anxiety, weaken anger, comfort depression, reduce risk for cardiovascular disease & stroke, soothe loneliness and promote a strong immune system in children.

Adoption Information
Find out how to adopt a cat quick & easy
How do I adopt a cat?

The first step is to meet our cats and kittens who are ready for adoption. Once you have picked your purr-fect friend, you can fill out our Adoption Application online or print it out at home. You will also need to pay the Adoption Fee, which helps us continue to rescue and care for more cats and kittens in need. You can pay that online or with a check when you pick up your cat. The volunteers at Kitten Korner Rescue, Inc. will personally schedule a pick up time. In the event you find a cat or kitten at one of our adoption events, in most cases you can bring your cat home that very same day!

Are there any adoption requirements?

First and foremost, please make sure you are allowed to have cats where you live. If you do rent, we are required to contact your landlord for approval prior to releasing a cat or kitten into your care. We prefer our cat and kittens to be indoor animals. If you plan to let your cat outside, please discuss this with us before adopting your cat. Overall, you agree to care for your cat in a humane and responsible manner and to provide it with clean and adequate shelter, food, water, and veterinary care.

How to avoid picking the wrong cat?

It's easy to get lost in the loving eyes of a cat or kitten, but before you make an impulsive decision, please consider whether it is the right cat for you. Not all cats can live in all environments. Ask your volunteers three very important questions, if it pertains to your household…Does this cat like other cats? Does this cat like dogs? Does this cat like children? Once you have the answers you need, go for it!

Are cats for adoption healthy?

All of our cats have been tested for FIV and Feline Leukemia and will only be adopted out if the tests came out negative. If our cats are old enough, they have also been vaccinated. As in any animal in the world, we can not guarantee a 100% healthy cat. What we can guarantee though is that our cats are 100% healthier than when we found them and ready live a life full of love and happiness.
What is included
In adoption fee for cats
Cat/Kittens Adoption Fee
Includes a spay/neuter. If it isn't already done by adoption, our clinic will set you up with an appointment, which is included in the fee
FIV and Feline Leukemia test
Deworming
Distemper Vaccine
Adoption Application
Meet our Cats
Available for adoption
Didn't get your answer?
Contact us