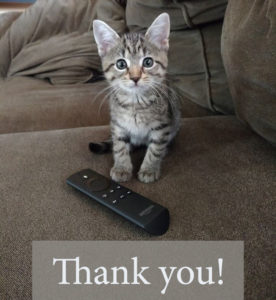 Healing starts with a glimmer of hope in soft, innocent eyes, because of your generous donation.
Your kind gift is already creating miracle recoveries for our special cats and kittens. You're helping give these grateful animals the time and attention they need to heal, with the love and attention they so greatly need.
Please follow us on Facebook, as we will share the stories of the extra-special friends being helped by your generous gift. You can follow survivor stories, such as the miraculous recovery of Sammy. It seemed as though all hope was lost, but through generous donations, he is able to live a long and healthy life.